Is there anything more fun than gift giving?
Yes, receiving. Totally kidding. This time of year it is extra fun to surprise friends and family with gifts and treats of all kinds. Unfortunately, sometimes figuring out what to get people can make your head want to explode.
I figured since you all are so nice to me, I'd be nice to you and share some of the my favorite things I'm giving and wanting this year. Not all of them are super exciting, but some of them are pretty cool.
(Sorry for the late notice on these. Hopefully they aren't too late for you all to at least get some good ideas.)
Also, disclaimer: I was paid nothing for any of this and I'm a little pissed about it actually.
Real Simple Magazine Subscription
This magazine just makes me happy. I feel more organized and prepared for life, even if I don't ever implement a single things in it. I keep forgetting to tell Alex that this would be the perfect gift for me, while keeping in our very meager budget for one another. Now, if only Alex read my blog and would have this information! Get it
here
.
Lots of Noonday Jewelry
If you have been reading very long you know that I have some deep love for Noonday Collection. Not only am I very close with the founder, it's amazing to feel that a purchase is supporting artisans trying to find their way out of poverty....and it's just all so pretty. Jessica gave me
these
for my birthday and I find myself researching for them almost daily. I'm also coveting
these
right now...and have wanted
this
for every day for the last few months. Alex? Where are you? The main site is
here
.
SuperKid Capes!
These are so adorable. Custom made and affordable at $20! They can be made in "girl" colors or "boy" colors of your choice. I've been ordering them for birthdays and for Christmas presents. They are fun for the kids and it's always nice to give something personalized. Besides, nothing is used more in the playroom here than the dress-up bin. It's a foul-proof gift. Email Andrea at
crazynoodledesigns@hotmail.com
.
Steve Jobs Bio
Who doesn't want to read about this amazing man? I plan to get this for my father since he enjoys reading the story of anyone that is on this level of success....except Hugh Hefner. He just doesn't care. Is Hugh Hefner more successful than Steve Jobs? Has someone figured that out? Check it out
here
.
The Silverlake Flap by The Sak
I have a pretty deep love for The Sak. It started in 1997 when I was looking for the perfect purse to take on my college trip to Cancun where I drank yards of fruity beverages and passed out on a bus. The love basically stopped there until looking for a fun baby bag last year, but then it was back with a vengeance. When looking for a new purse I put
this
at the top of my list. I'm sick of having a bag slung over my shoulder while chasing a toddler, I think it might be giving me scoliosis. (Yes, I realize this probably isn't possible, it just feels like it.) So when I got it for my birthday I was elated! It has been everything I ever wanted in a handbag and more....oh so much more. Love it.
Initial Tea Towels
Can you say teacher gift? These are perfect for the teacher that has been given one too many loaves of my banana bread. I get it ladies, you don't want it any more. Tie a gift card to Target on to this $6 personalized towel and I think your kid will be receiving special treatment for all of second semester. Score. Email Andrea at
crazynoodledesigns@hotmail.com
. (Yes, I like her stuff.)
Leather Earrings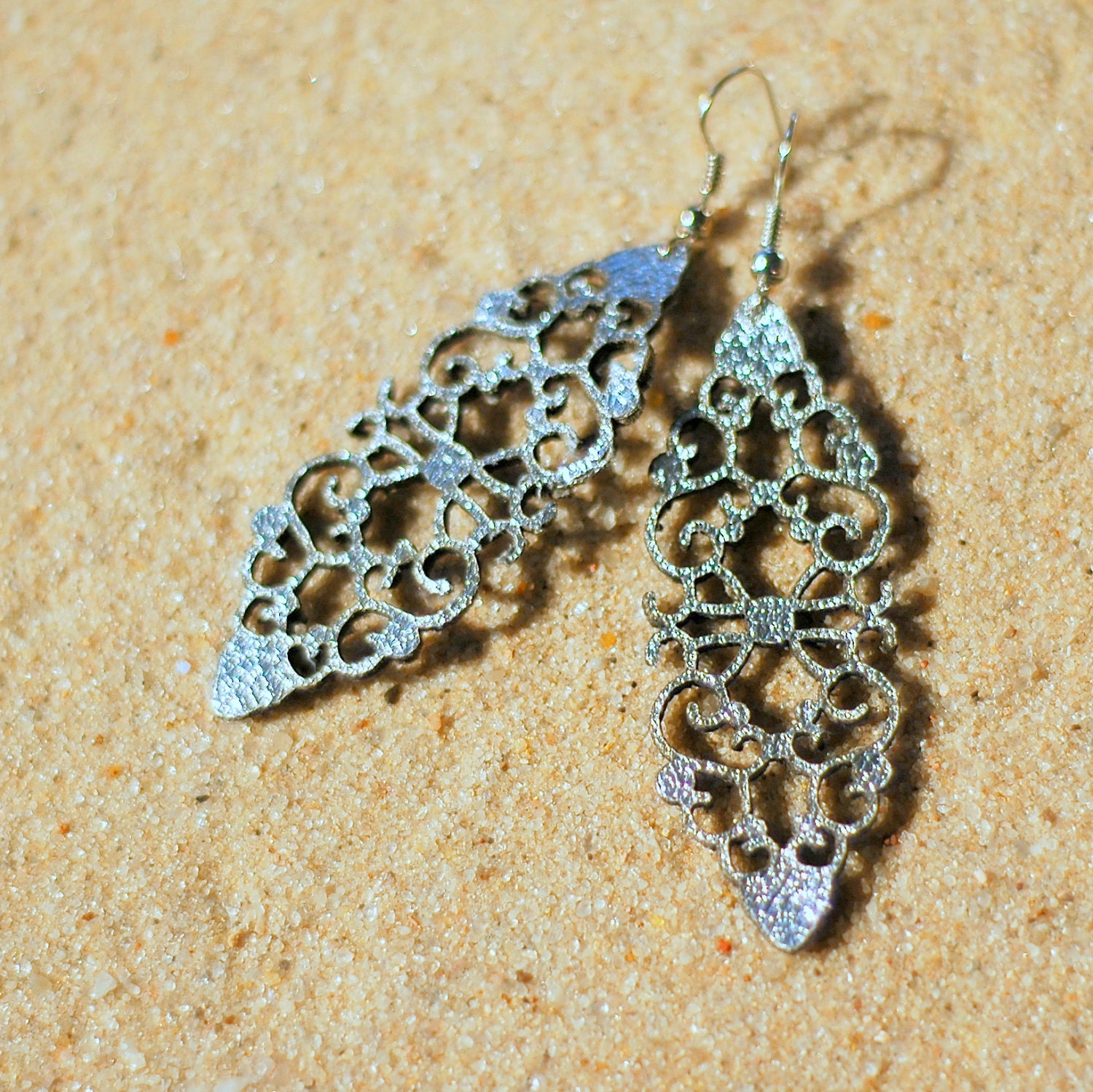 These are amazing! I got some for my birthday and I can't stop wearing them. They are so light that I feel like nothing is in my ears and look simplistic fantastic with almost everything. They have my Mom's favorite quality of "dress them up, dress them down," that makes a purchase worthwhile. Love them, love them.
Order them here.
BeyBlades
Stupid or not, these things are cheap and occupy my boys for HOURS. I didn't even know they existed until a week ago but I am so grateful for their presence in my life. I can already feel what it will be like when my boys are fully engaged in their $9 toys for hours on end while I pour a glass of wine and write exciting commentary to you people. Wait...I still have that little girl. We'll work something out. Order these
here
for hours of "peace," unless you have a toddler.
Lands End Pajamas, Coats, and Slippers
Someone invariably needs one or all of these things and I stick firmly, though slightly embarrassed by the fact that for the money there are few places that can beat Lands End. Quality, affordability, usually free shipping, and a classiness that I think comes from lack of labels, smart color choice, and traditional cuts with a modern feel. Yes Lands End, I am for hire. Go check out all their perfection
here
. Or take it to the next level and fall in love with their Lands End Canvas line
here
.
I'm a size 8 shoe, XS or small clothes if you are bored on that Canvas site. Thanks!
A Goat
here
.
Is your mind totally blown now?
Tomorrow, back to blogging about the important stuff...like my lack of organization with the after school hours lately, Aiden's first time "getting in trouble" at school, my voyage into styling Stella's hair, and how I can hardly stand still I'm so excited for my parents to arrive this weekend.